Tips for Sending Business Holiday Cards
It's October, and that means the Holiday season is quickly approaching! Now is the time to decide if you'll send out holiday cards to your clients and customers. Sure, you can take the easy road and send a generic email holiday message, but sending a personalized printed card has a higher chance of getting attention. We've personally been doing this for years and each year our holiday cards get great responses.
For many companies, this is an age-old tradition, and for others, this may be something new or  is the first-year to sending them out. In both instances, it is important to start with a clear plan of action.
There is no reason to procrastinate or dread the task of mailing the cards now. Below are some helpful tips you can take to make sure your holiday cards blow away your clientele.
While it may seem a bit early to start thinking about your holiday cards, we like to recommend to our clients who reguarly print holiday cards with us to begin brainstorming their designs and messaging by early September.
Starting early allows you to get as much feedback as possible from your team and figure out when to send out your cards.
It is also smart to collect as many holiday cards you get each year so you can use them as reference when brainstorming your card. If you are still stuck on where to get started with your card, we've linked some great resources our in-house graphic design and marketing team uses.
Stay in the Know
Keep up to date with the latest in direct marketing and design
Crafting Your Holiday Card Message
It's not exactly secret that crafting your message to tie into your design is essential. But when it comes to verbiage of your holiday card, it can get a little bit tricky. It's best to not assume your audience is or is not religious. With that being said, in general, your messaging should be warm and engaging.
Generic or Personal?
This is the question we get most often from companies looking to send holiday cards. Companies either want to print a holiday card with generic messaging that will get sent to everybody or get just the design printed and personalize the card. Both have their pros and cons. For the generic card, you can get a larger quantities printed at once and use it in the future but you're fully believing in  the "one size fits all" mindset.
If you have a smaller client list, and want to make a more engaging card, we recommend just printing your design and having everybody on your team write a personalized message to the client. When you take the steps to create a deeper message to each customer, it really does make a difference.
If you don't want to handwrite every card but still want to personalize your holiday cards, variable data printing is the next best option. With variable data printing, you can print each recipient's name on the card directly without ever having to handwrite them.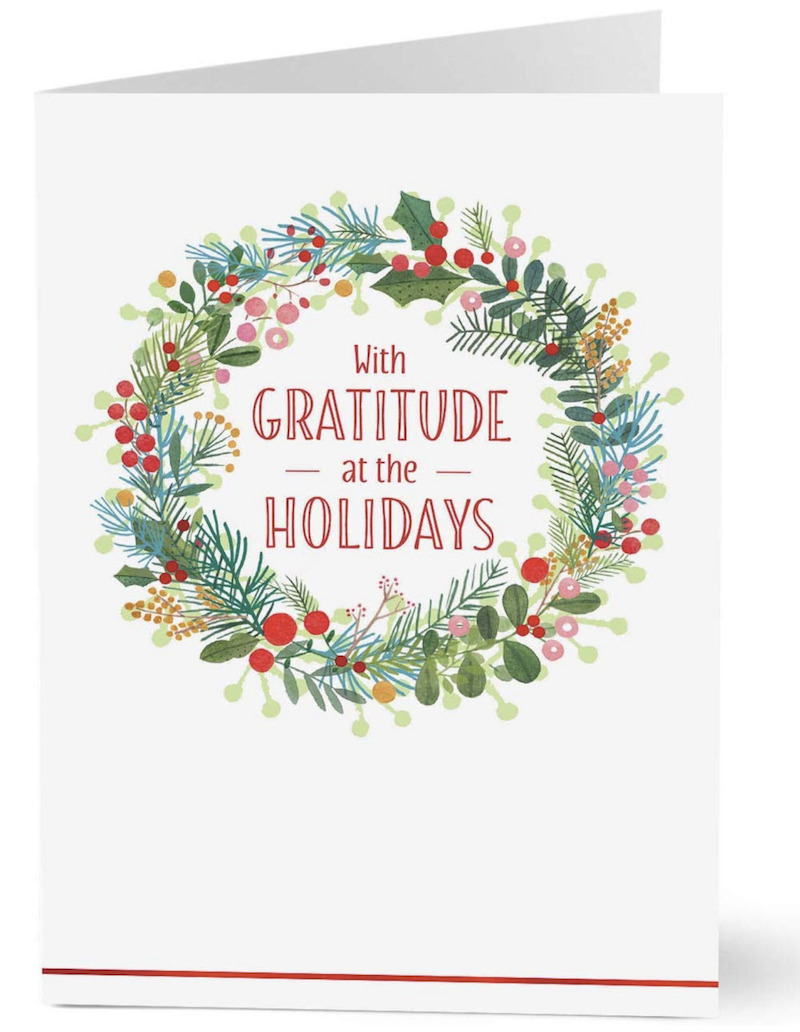 Don't Make Your Card Sound Salesy
The goal of holiday cards is to show your appreciation for customers and not make it about sales specifically. If you have a good holiday card, you're audience will see you went the extra mile and provide you with business anyways, at least in theory.
Now that you have your messaging ready, the fun part begins. Designing your company holiday card is not as easy as it might seem. You want the card to give off that same warm and engaging tone of your messaging has to it.
In the past holiday seasons, we've seen both simple and complex designs get printed for companies. Most commonly, we see a typical 5x7" card with a fold in the middle get printed. These allow room for you to get your messaged printed on the actual card itself or leaves space for your handwritten notes. The creative graphic designers out there use the holiday card to really flex their creative muscles. When you don't necessarily have to stick to your branding guidelines, you can use die-cuts to make your holiday card stand out. Our in-house graphic design team has made some of the most unique cards using various folding and die-cut techniques. It is smart to work directly with your printer to make sure you are setting up your document correctly.
Card Stocks
Once you or your graphic designer have come up with a design, choosing the stock is the next decision you have to make. The card stock you choose is ultimately a reflection of your business. FedEx found 85% of consumers think the quality of print indicates the quality of services that is provided.
For example, if your business is environmentally conscience, printing on a 100% recycled card stock with soy ink is a great reflection of your business.
More eye-catching stocks for your card that we recommend is spot UV, stamped foil, silk, soft touch, and pearl metallic to name a few.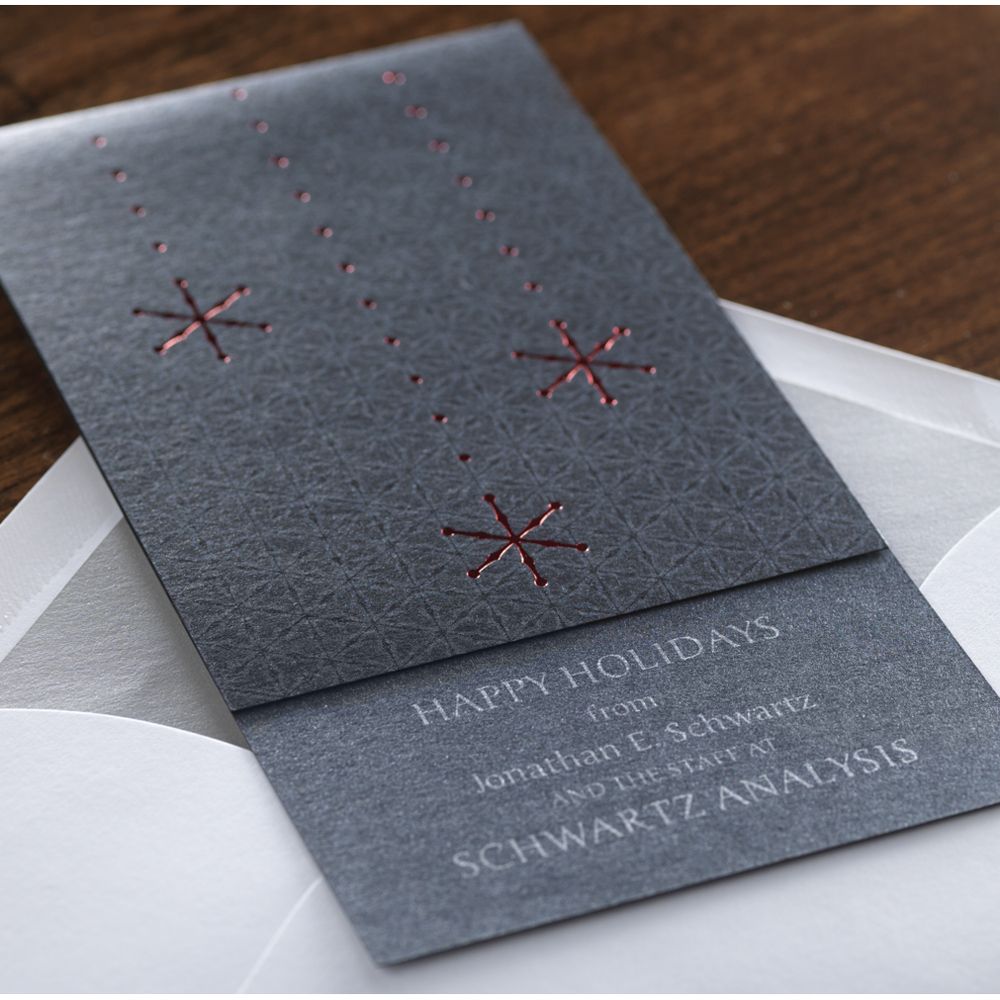 Envelopes
You may also want to consider the design of the envelope if you are mailing them to each of your clients. Much like the cards themselves, the envelope is a reflection of your business. We recommend keeping the same level of professionalism and creativity that went into the card itself for the envelopes.
Most importantly, try not to get your addresses printed on the envelopes themselves if you have the bandwidth to do so. Handwriting each recipient's name on the card adds an extra level of detail that will make a difference.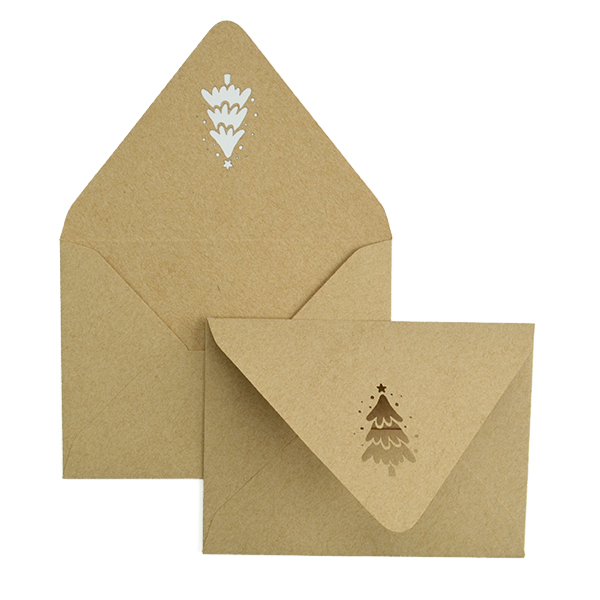 Holiday Card Ideas and Resources
Now that you know what to do for your company, here are some holiday card ideas and resources we've gathered for you.
Canva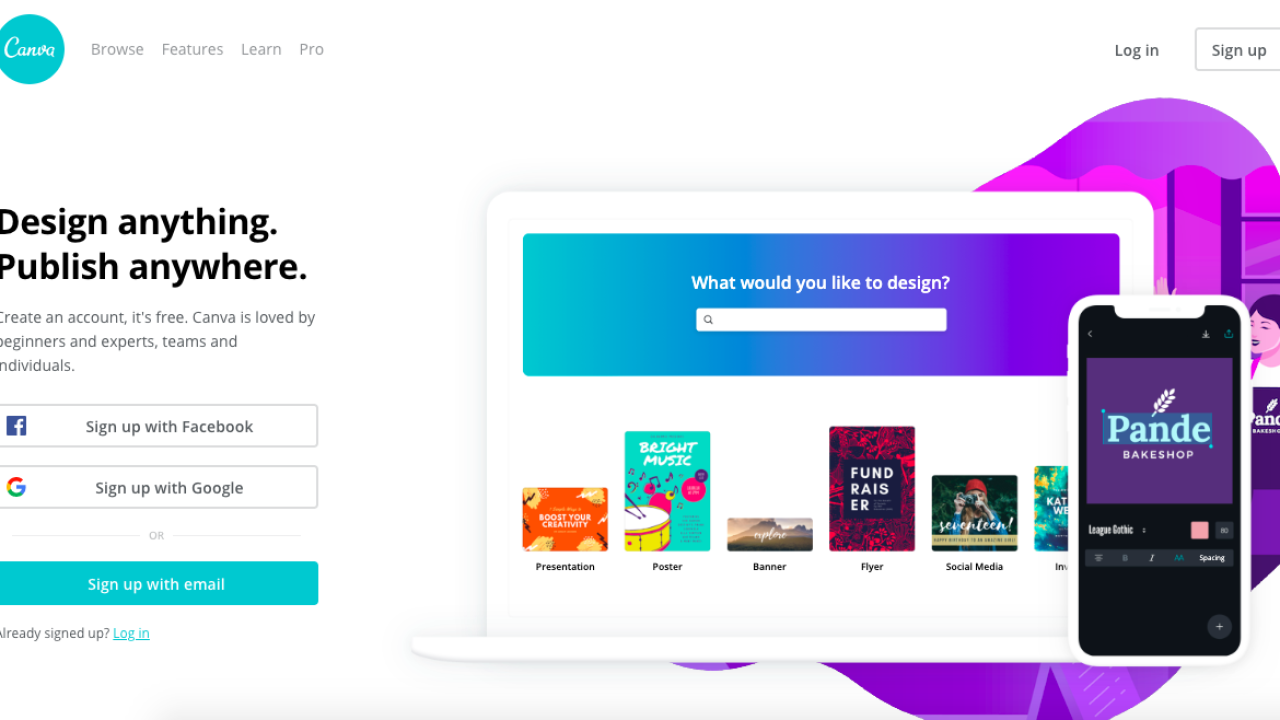 Canva is not only a great web-based resource for those who aren't graphic designers. They have pre-made templates specifically for holiday cards and holiday fonts.
Quick note: Ultimately these will not replace a professional graphic designer but will help you get by.
Adobe Spark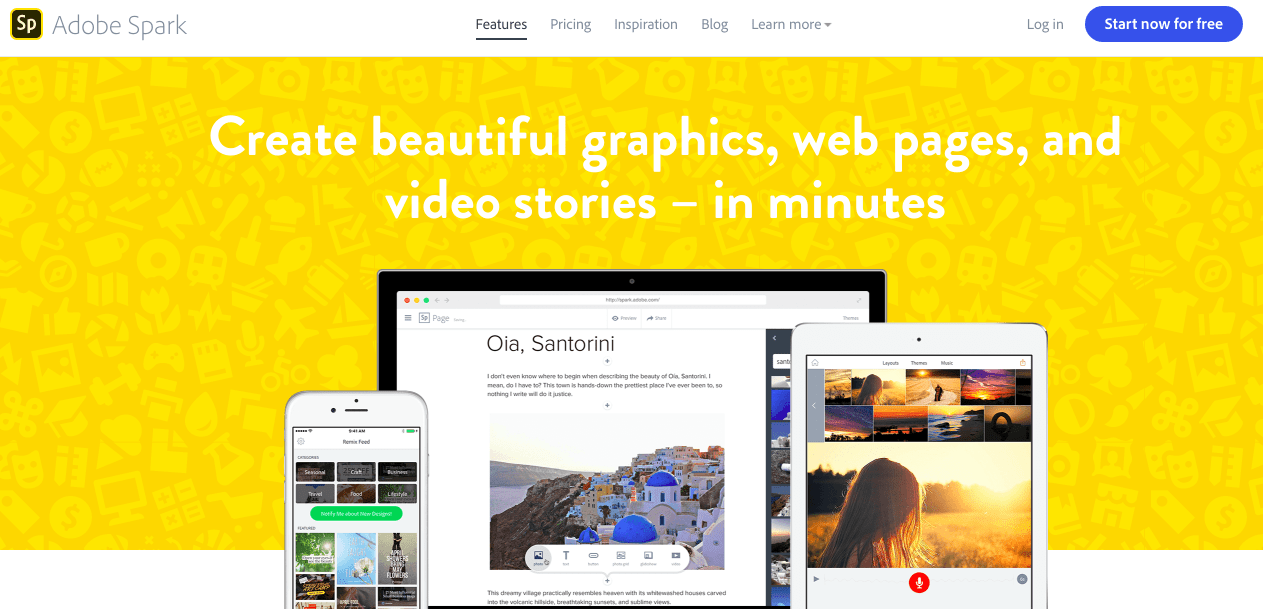 Much like Canva, Adobe Spark is a web-based graphic design tool for non-graphic designers. With Spark, you can pick the size and shape of your card, design it using one of their themes, and download a printable PDF that you can send to a printer.
Creative Market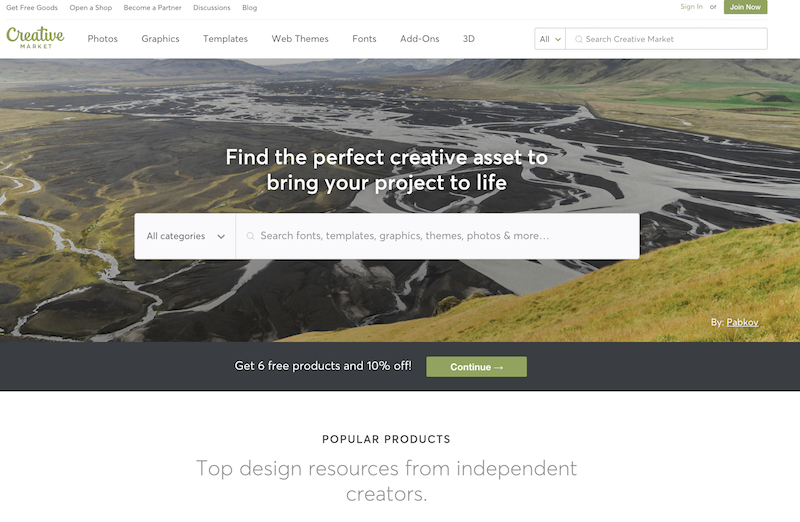 Creative Market is one of our in-house graphic design resources we pull from regularly. Not only do they have vector graphics, there is also full templates, and thousands of fonts specifically for the holidays.
Vecteezy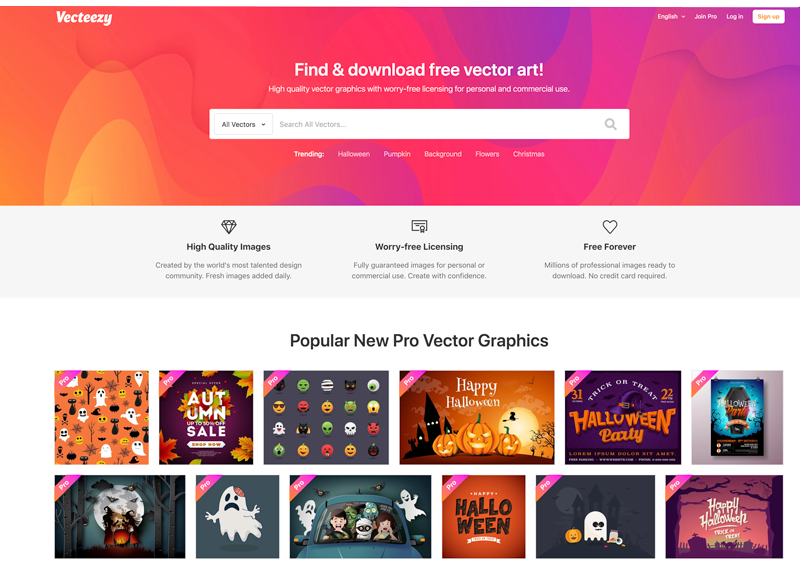 Vecteezy  is another great resource for any skill level designer. Vecteezy provides high quality images with worry-free licensing for both commerical and personal use. What we like most about it is the free forever plan. With the free forever plan, you have access to millions of vector graphics for your design. The only downside is you most attribute the author each time you use it. If you want to get the most out of Vecteezy, we recommend getting the unlimited plan for $14/month which gives you access to everything on Vecteezy.
Pexels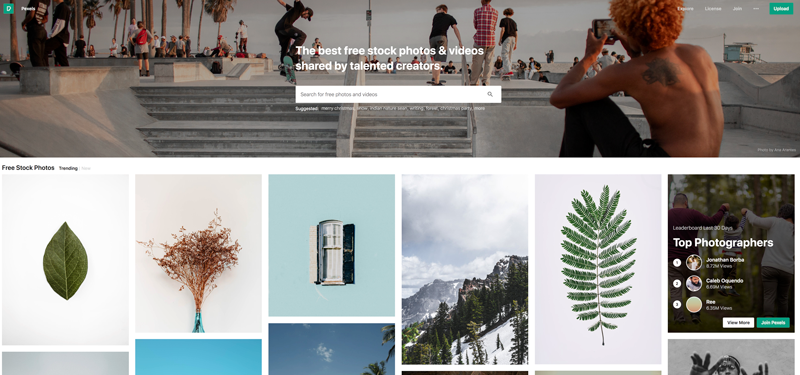 Pexels  is one of our go-to sites to find free stock photos. Thousands of photographers upload their photos each day to Pexels for both personal and commerical uses. Use these photos in your card as background images or make them front and center if you really love the photo. While they have a plethora of pictures, you may still want to stick with more traditional stock photography services such as Shutterstock or iStock.