Offset printing, also called lithography, is the most common kind of printing for high-volume commercial jobs. Colortech provides PMS (Pantone Matching System) and 4-color offset printing that is widely used to print projects such as booklets, brochures, and newsletters.
Here's how it works: ink is spread on a metal plate with etched images. It is then transferred to an intermediary surface such as a rubber blanket. Afterward, it is finally applied to paper by pressing the paper against the intermediary surface.
The different colors of ink are spread onto the rubber, and then the paper is run between them. The paper goes through all the rolls, layering on the color, to get the final image.
Offset printing is called as such since the ink is not transferred directly onto the paper. This process takes a bit longer than digital printing since the paper product needs to dry before finishing.
On the other hand, there are benefits to using an offset digital press over digital printing. Below, view just a few.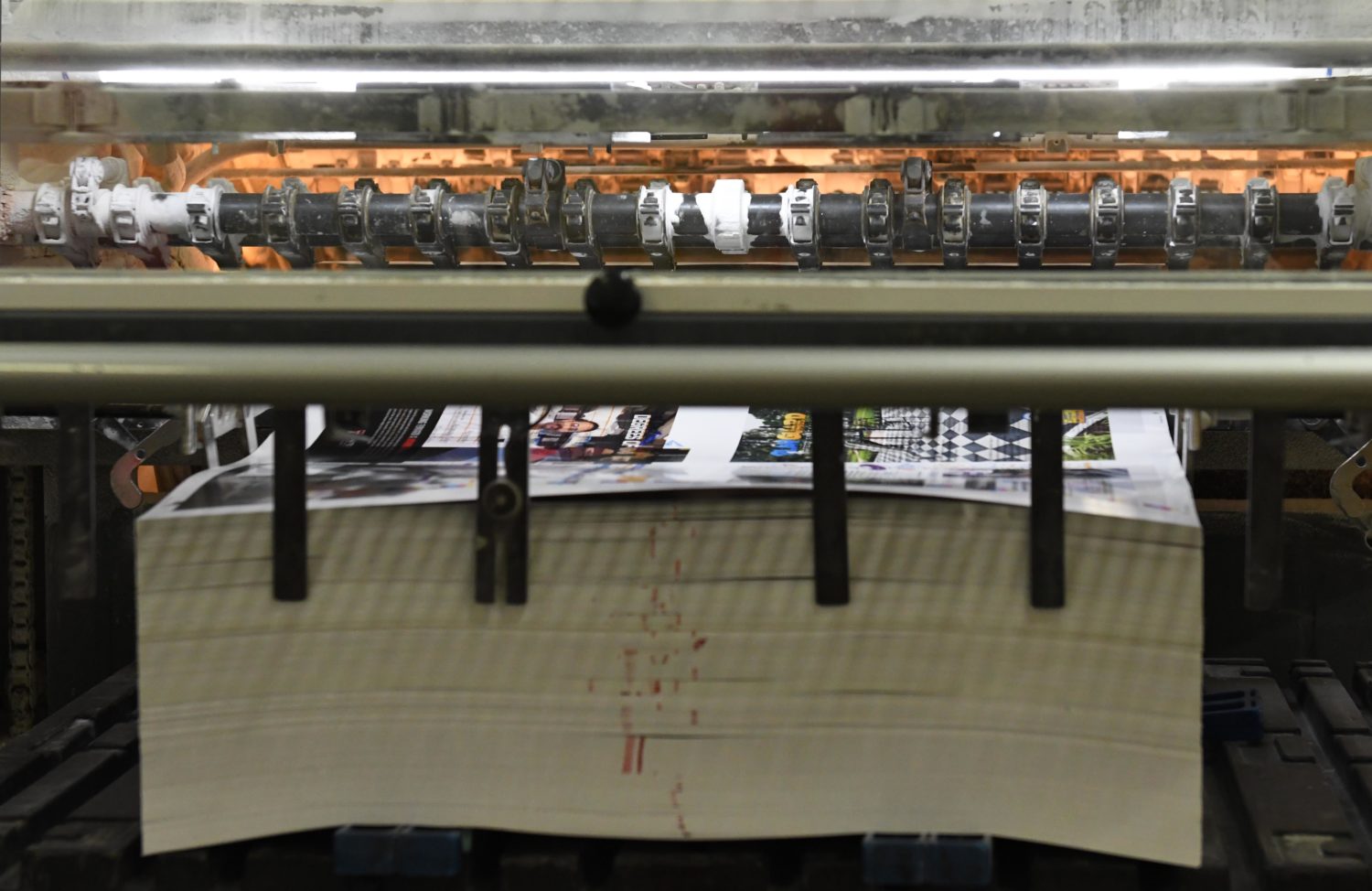 Benefits to Using an Offset Printing Press
There is a much wider variety of stocks and materials that can be used.

It offers the greatest amount of control over colors and has the most reliable image quality.
When printing a large quantity, an offset digital press is the best economical choice. While it is much more expensive to invest in the products on an offset press, you will actually save money in the long run. After investing in setting up the metal plates, you will not have to pay for those materials again. This allows you to continuously print on these same plates. On the flip side, with the digital press, you must pay the same amount per piece no matter the size or quantity of the printing job.
Don't be afraid to contact us if you need assistance with your printing job! Email estimating@colortechinc.com to get the best deal for your desired print products.
Furthermore, read more about our other printing capabilities on our printing page to learn everything we have to offer at our Lebanon, PA facility.