Our fulfillment process is easy, quick and simple. Not only is everything tracked in real time and online 24/7, notifications are sent for each order and admins have the ability to manage orders via approval channels set up throughout the site.

Our online inventory and fulfillment system offers many key features:
Real-time inventory tracking with customizable reports.
Logo branded front-end interface for your customers and staff to place orders for products out of inventory.
Approval capabilities so your administrators can authorize orders before they are sent for fulfillment.
Rush orders can be specified at the time of order.
User-friendly interface requiring little to no training.
Bulk screens to add and edit many products at once within your inventory.
Thumbnail image upload so you can see an exact picture of the product.
Administrative order management and adjustment.
Replenishment, tracking your inventory, managing custom distribution databases/fulfillment schedules, and material hand-assembly are additional capabilities that Colortech, Inc. can offer to our customers.

Warehousing and Fulfillment Capabilities:
---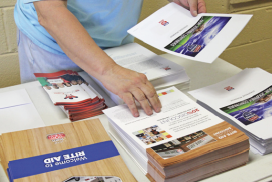 Our team will ensure that your documents, catalogs, and promotional packages are in the exact order you want them in before shipping them out. Whether it is a one-time project or an ongoing campaign, Colortech will make sure your project arrives in the right order.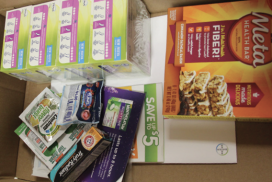 Colortech can group or bundle your usually separate items together to create a "kit" for you. Having a third-party do your assembly is going to save you time and money in the long run.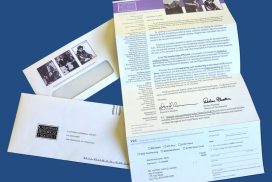 If you do not have the time or resources to properly put labels on your products, Colortech is your answer. We can turn your separate packaging components into one cohesive product package.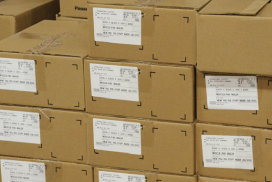 Colortech has the ability to store your products right here in our warehouses. Storing your products in our facilities keeps your overhead costs down and saves you precious space.