What exactly is large format printing? Large format printing includes anything that's oversized for our general digital and commercial prints. Typically, these are designed to capture your attention as a visible, vivid marketing tactic. Often, companies will use this method of printing to promote a special project for a temporary period of time. It is also commonly used as permanent advertising on buildings. Colortech uses this on its own front doors!
Now, let's talk about formatting. Most of our jobs are measured in inches. Despite this, due to their size, we measure large format jobs with feet. A lot of people connect the term "large format" with signage, corporate and trade show event materials, or banners. However, there's so much more that can be printed under this department of our print house. Combined with scale and quicker turnaround, large format printing is very cost-effective. Below, view a few highlighted items that we print on a regular basis.
Banners - outdoor, indoor, large or small
Signs - yard signs, metal signs, door signs
Vehicle and Building wraps
Blueprints
Wall Panels - great for trade shows!
Custom Wallpaper or Decals
Window clings - opaque, 1 way see-through & more!
Canvas
Pop-Up Display Banners - trade show displays & banners
Posters
Courtroom Exhibits
Large Advertisements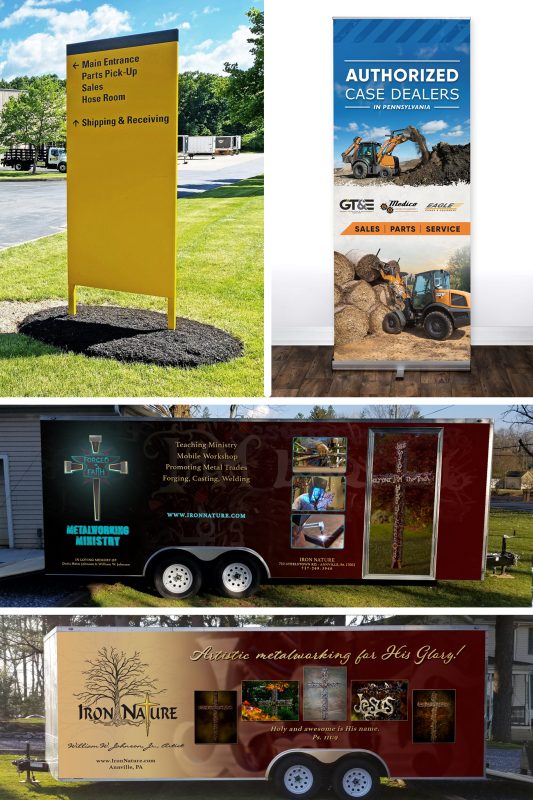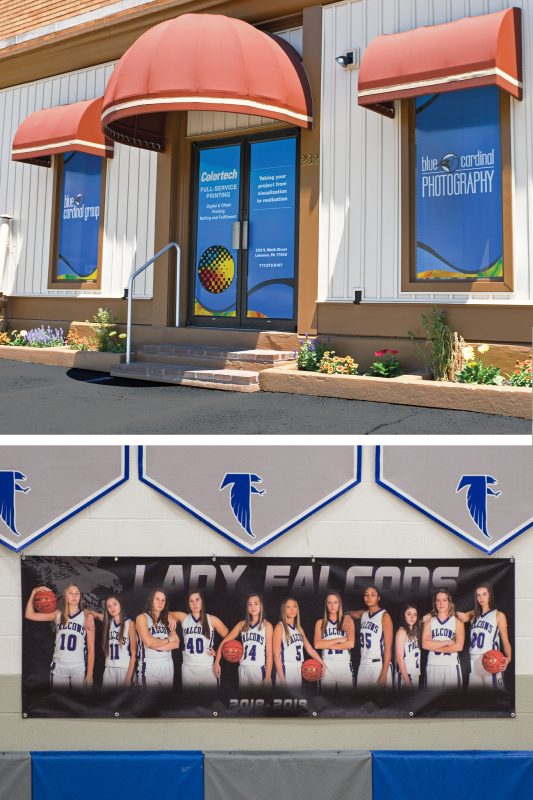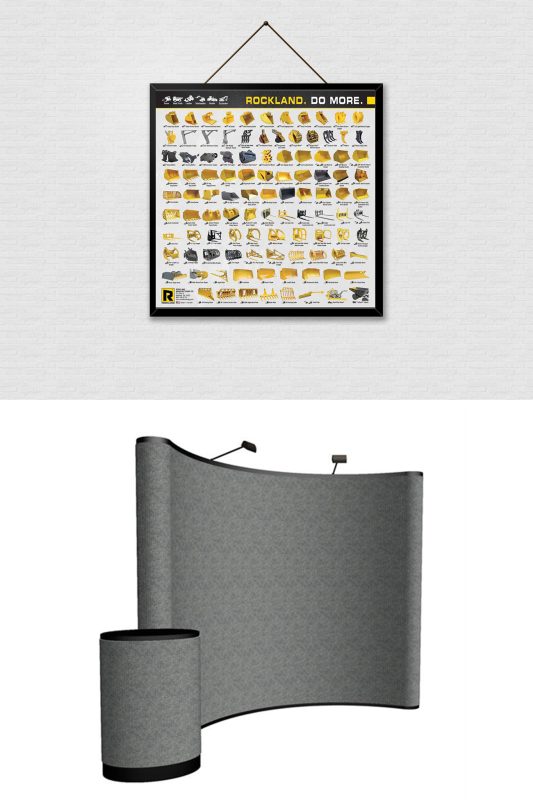 Graphics
Because these jobs are so large, we suggest you utilize our design staff or come prepared with print-ready high-res artwork at 300dpi or larger at your print size. This will ensure you get the best piece possible for your time and budget. Furthermore, learn more about our creative services and what our staff can provide for you on our creative services page. There is no limit to what we can do for you!
Pricing
Prices change depending on the chosen material and size of your project. We have a variety of options available based on what you choose to produce with us. Above, view a small list of projects you could take on with large-format printing, but this is not a limited list. For an accurate estimate on your project, please contact your sales rep. We will be happy to assist you with any questions you have.
Lead Time
Due to current availability, some materials take more time to produce. Currently, most jobs are done in approximately 5-7 business days for smaller banners, signs, posters, etc. Please allow up to 10-14 business days for specialty or larger projects. Your sales rep will be able to assist you with the predicted turnaround for your job. No matter what type of project you work on with us, we will keep you up to date.