Print marketing materials that engage your audience!
Looking for captivating print marketing materials? Look no further!
Are you thinking of bringing your print marketing materials to the next level? We can help you out.  All of our designed materials are completely customizable and supportive of your brand's mission. Below are some of the hottest pieces we have been printing this year!
Stickers
The simple sticker prevails through every marketing trend that exists. From bumper stickers to the laptop and hydro flask stickers, these products have seen a shift in the audience appeal over time. But nevertheless, these stickers are a nice cheap way of promoting your business. We can help you reinvent the wheel… again!
Menus
One of the most recent materials that we have been extremely excited about rolling out is the MGX synthetic paper. This paper is the perfect match for an effective menu and outdoor signage designs. This paper stock is 100% waterproof, tear-resistant, with light and flexible components. MGX synthetic paper is meant for menu design as opposed to laminate menus. With this durable material and our design/ print, your menu will be unstoppable.
Tablets
In the print marketing materials world, tablets are a staple to any brand recognition campaign. Used for not only personal office use but as giveaway material tablets are an easy way to get your logo into the homes of many. Personalize your stationery with us!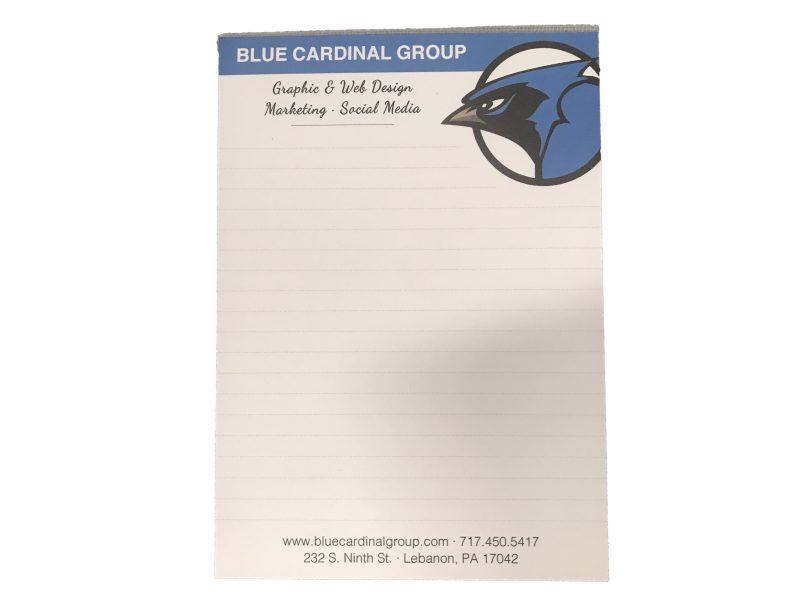 Gift Card Holders
A universal necessity in the world of competitive business… the gift card. Gift cards aren't going anywhere anytime soon. Be sure to adjust your design and logo according to the size, shape, and form of your gift card. We can strategically develop your gift card holder for maximum ease of use!
We can take your brand's vision, design it and print a physical version. A small sentence that was once mentioned in a meeting, can come to life with Colortech services. Stay on top of the print marketing material trends and business will boost, that's a promise! Print your materials with us today!