Direct Mail Tracking & Measuring
From the design to picking your mailing route, direct mail campaigns are a lot of work. It's easy to assume that once you have sent it, you will be able to see the results. You may have gotten new leads or seen an increase in foot traffic, but do you really know how they stumbled upon your business? Direct mail tracking is an important component of any mail campaign, but it is often the most neglected aspect. Learn how you can improve your campaign by utilizing our mailing department.
As a commercial printer, we've seen over the years how you can measure your results from your direct mail campaign by adding some native features to your mailer. These features combine the power of print with both digital and traditional marketing techniques. This way, you know exactly how your direct mail campaign performed.
Direct Mail Tracking
In the digital age, it has become increasingly easier to do direct mail tracking. These are some of the tried and true methods we have seen over the past couple of years. These are the most common recommendations we give to our clients who ask us how to track their campaigns.
Unique Coupons and Discount Codes
Perhaps the easiest way to measure whether someone has been brought to your business through your direct mail campaign is to create a unique coupon or discount code.
This technique can be used for businesses of all sizes. If your business has a brick-and-mortar store, you can collect the coupons. We've seen well-established businesses like Tanger Outlets use this technique time after time again. Tanger includes physical coupons consumers have to bring in to receive their discount. They even include zip codes in their coupons to see exactly where the consumer is coming from.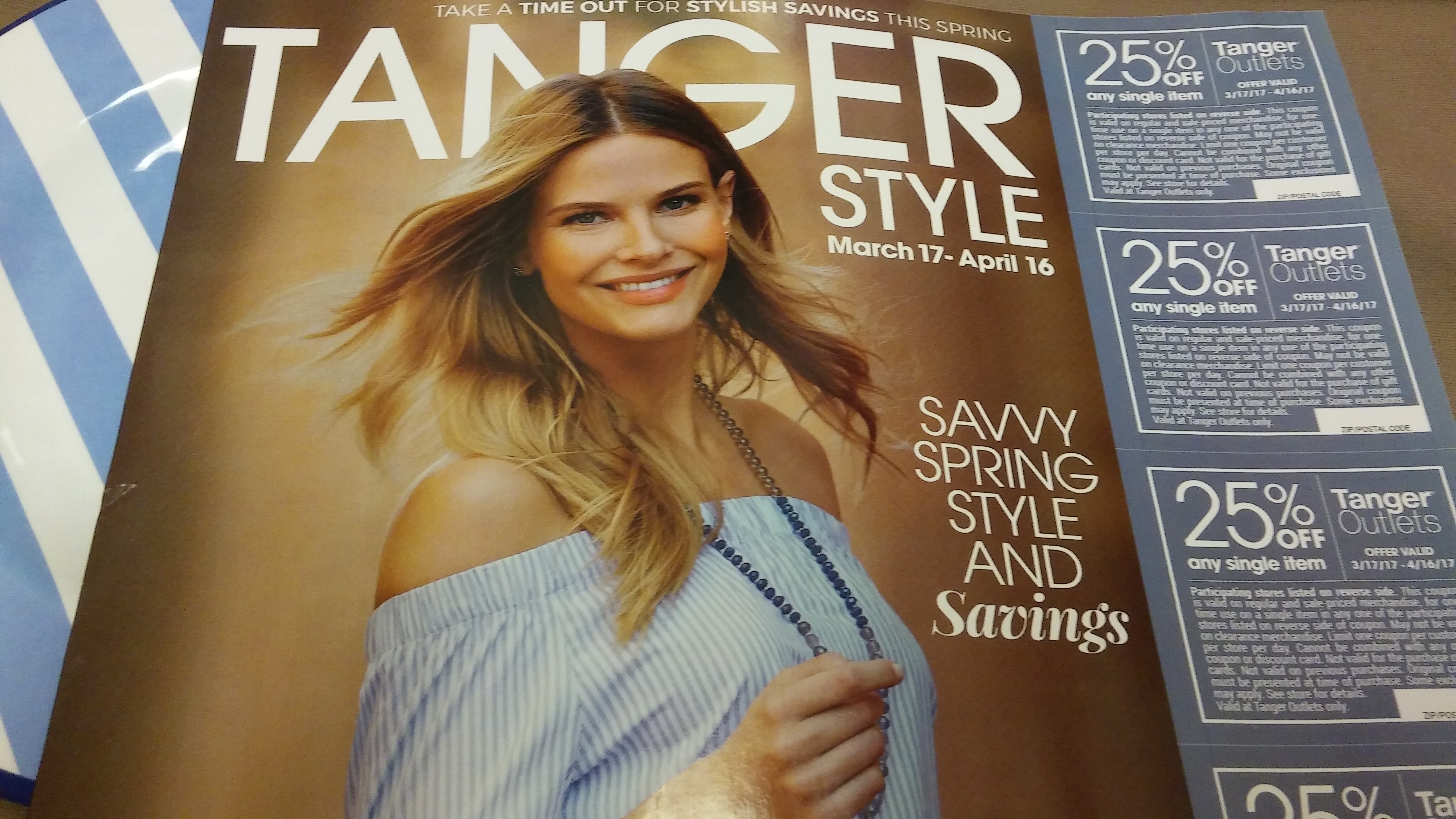 Tanger Outlets has a more advanced strategy for using coupon codes in their direct mail projects, but it can be as simple as telling your consumers to mention they saw your ad in their mailbox. Just remember to track down each time the coupon code was used.
QR Codes
Using QR codes is an excellent way to track your direct mail piece. We've seen the uprise of them on printed pieces as more and more clients want more precise analytics. QR codes bridge the gap between ambiguity and measurable results in your direct mail campaign.
Putting a QR code on your piece to direct people to your website is the quickest way of tracking your results. If you're going to do this, be absolutely sure to use UTM parameters in the QR code. The UTM parameters are the key to making sure people are scanning the code.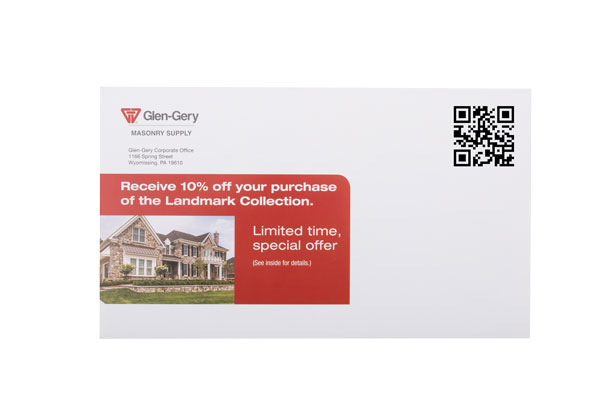 What we recommend is going a step beyond your normal website and building a custom landing page specific to the campaign you are sending out. With the custom landing page, you can easily see who is interested in your business. We suggest also putting in a contact form to collect your leads. This can be as fun as a custom quiz or having a more standard contact form. If you have multiple campaigns going out at once, it would be smart to create multiple landing pages.
Trackable Phone Numbers
Call tracking is one of the oldest tricks in the direct mail tracking book. The only catch with using a phone number to track your campaign is that you have to use a unique phone number separate from your day-to-day phone.
The phone number should be a toll-free number specific to that campaign so you can track each campaign.
You can have these calls directed to your office phone line without having to get another phone. We recommend to anyone going the trackable phone number route to try to get a phone number with the same area code as your business.
Measuring Direct Mail Campaigns
Once you have thought through the direct mail tracking part of your campaign, it is time to learn the key performance indicators (KPIs). These KPIs will help you fully understand what worked or what didn't work with your campaign.
These formulas are just the tip of the iceberg, but we consider them the core KPIs of any direct mail campaign.
Response Rate
The response rate is the percentage of those who responded to one of the tracking methods we have suggested.
Responses / Pieces Sent = Response Rate
Conversion Rate
The conversion rate is the percentage of people who actually did what you wanted them to do.
Number of Orders or Purchases/ Responses = Conversion Rate
Cost Per Acquisition (CPA)
The CPA formula tells you the cost of obtaining.
Campaign Cost/  Number of Orders or Purchases = Cost Per Acquisition 
Return on Investment
ROI gives you a quick idea of how your direct mail campaign panned out.
(Revenue – Cost of Campaign) / Cost of Campaign = ROI