5 Most Popular Binding Options for Print Projects
Books and promotional marketing items come in a variety of styles. Just like any other promotional product or branded material, it's important to consider your options and how you will be using your printed piece before deciding on the type of binding you should use. Binding Options have different functions and the binding option you choose can impact the user experience and even your sales. Generally, most printed pieces you see that are more than one page will be put together in one of these five ways.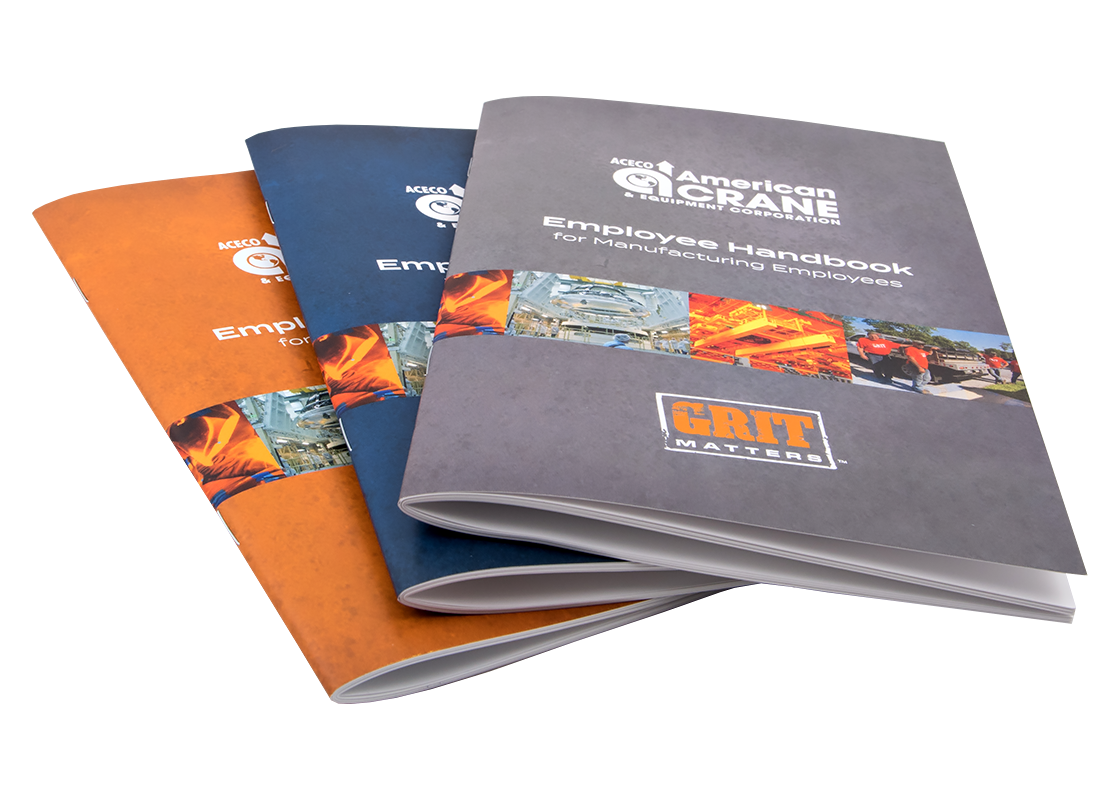 By far the most popular binding option we see our clients use is saddle stitching.  Saddle stitching, or we as we call it "stitching", is the most basic type of binding your project can use. Simply put, saddle stitching is combining your pages with staples. As a general rule of thumb, saddle stitching can be used on print projects with less than 64 pages. Not only is it the most affordable option, it is perfect for those smaller run projects or temporary pieces you need to get out there.
The typical saddle stitching process.
Advantages:
Most cost-effective binding option.
Variety of uses, can be used on booklets, newletters, newsletters, and mailers.
Great for smaller print projects, books lay flat and look professional.
Faster turnaround time.
Disadvantages:
Can usually only use saddle stitch when project is less than 64 pages.
Cannot print on the spine of the project.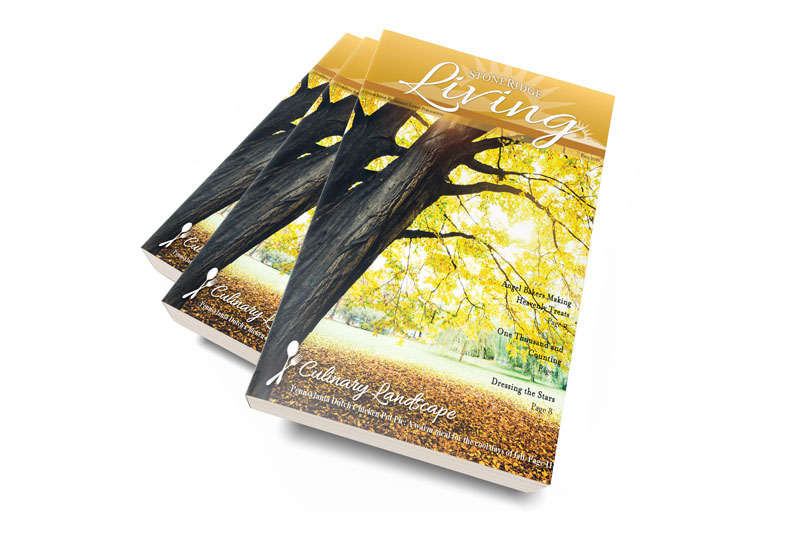 If your project is too large for saddle stitching or you want a nice clean, polished look to your printed piece, we usually encourage our clients to use a perfect bound binding. Perfect binding is the most widely used soft cover binding method out there. You probably see perfect binding everyday of your life; this is what is used for paperback books. With this method, the pages and cover are gluded together on the spine. The covers and pages are then trimmed to give off that "perfect" look and feel to them.
Advantages:
Perfect binding is less expensive than hard-cover binding.
Allows a flat, spine to be printed on.
Can hold larger amount of pages.
Disadvantages: 
More expensive than saddle stitching.
Slower turnaround time.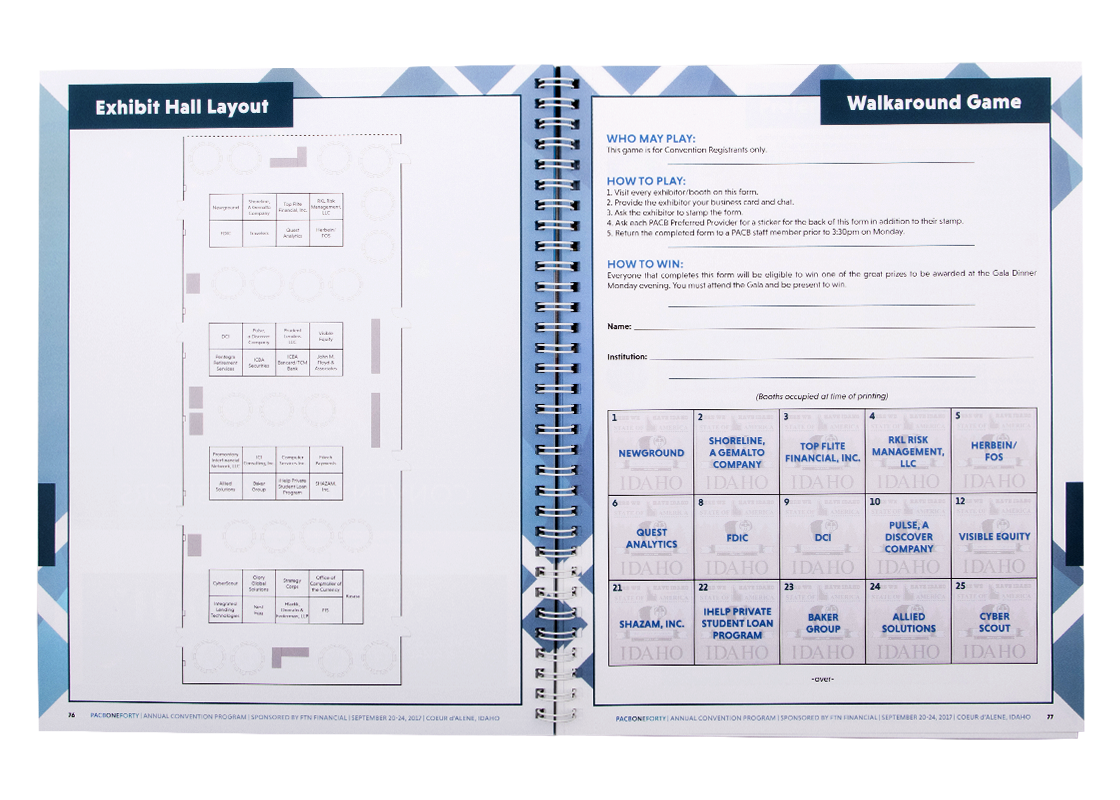 If saddle stitching and perfect bound are not quite the right fit for your print project, wire-o binding may be the best binding option for you. Wire-o binding is a great option for employee handbooks and cook books.
The beauty of wire-o is you can lay it flat when open. Wire-o binding is created by punching holes through the collated sheets and using formed wire to connect the pages.
Advantages:
Can be opened up 360 degrees while remaining flat.
Can accomdate either smaller and larger page counts.
Works well with indexed sections.
Disadvantages:
Wire-o can be damaged.
No printable spine.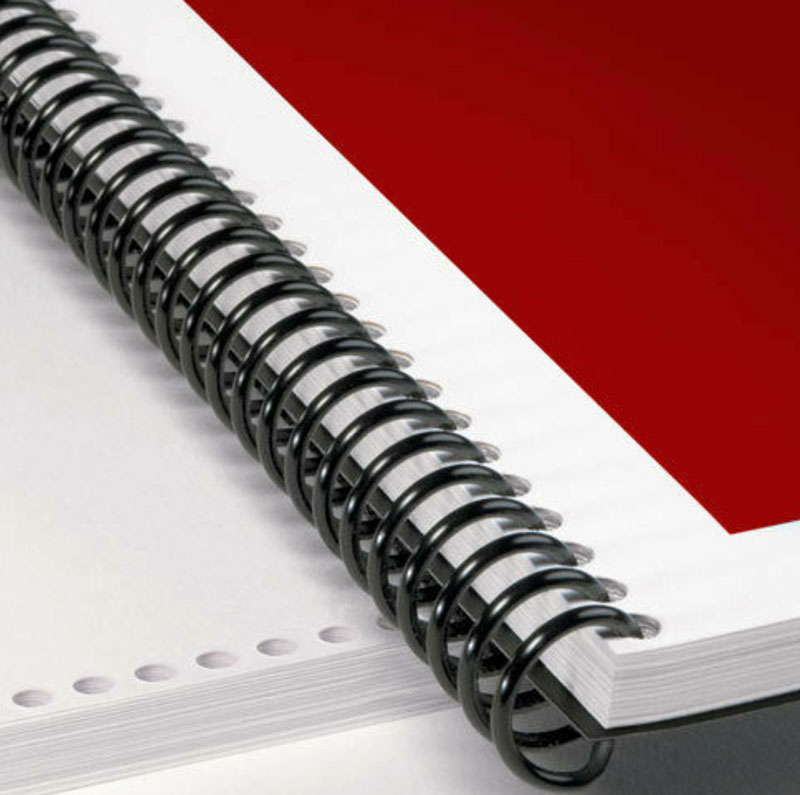 Very similar to the wire-o binding is spiral binding, or coil binding. Spiral bouding is put together in an almost identical fashion to the wire-o binding method. The key difference between spiral and wire-o binding is spiral binding uses plastic instead of metal wire. With the plastic wiring instead of metal, you get a more durable binding.
Advantages:
Flexibile plastic coils makes spiral binding a great option for mailing.
More color options than than wire-o.
Durable material allows for pages to flow freely.
Disadvantages:
Less professional looking than wire-o binding.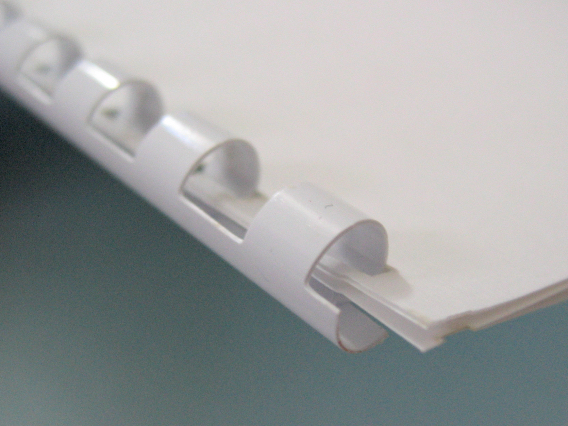 Last but not least on our most popular binding options list is the comb binding method. Similar to the spiral and wire-o methods, the pages are punctured and then the comb binding is inserted. The difference between comb binding and the spiral/wire-o binding method is comb binding you can add or subtract pages easily.
Advantages:
Can add or remove pages without tearing apart the binding entirely.
Cheaper than spiral and wire-o binding.
Disadvantages:
Less durable than sprial and wire-o binding.
Stay in the Know
Keep up to date with the latest in print marketing and design