5 Errors: Keep in Touch with Your Customers
Welcome to the fifth and FINAL post in our blog series, "Five Errors to Avoid While Advertising". This series has guided you on what to look out for while putting your marketing together for your business. Some mistakes are unavoidable and must be learned on an individual basis. On the other hand, there are some that many companies tend to make with their marketing that could be avoided. For this final part of our series, we will discuss how to keep in touch with your customers and talk about companies that utilize this marketing strategy well. Learning what others have done successfully can allow your own business to have a chance to thrive. After all, you have already examined what others have done right and wrong.
To learn how you can get the most out of your marketing budget, contact our marketing team.
Example #1: Starbucks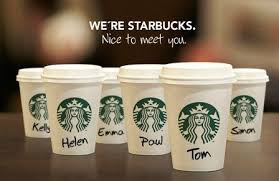 National coffee chain Starbucks has made a true name for itself by providing an experience not commonly replicated by competitors. Customers remember it for the atmosphere and for what is provided to them. The company has continuously made an effort to keep in touch with what customers want.
Above is an example of an advertisement from Starbucks that demonstrates the company's value of commitment to customers. One of the most well-known marketing strategies they have is of asking for the customer's name and writing it on cups, bringing that personal connection that people crave. Starbucks places its worth on learning customers' names and making them feel distinguished amongst the hundreds walking through the doors every day.
The company's successful branding and beautiful packaging, including the release of colorful cups and coffee bags, make going to Starbucks feel like a reward and a positive experience. The company has taken full advantage of peoples' love for coffee and elevated it to the highest scale.
Another perk that the company offers to only benefit customers is its online app allowing you to order ahead and pick up early. Within the app, there is also a rewards program that, quite literally, rewards customers for continuously coming back. Rewards include free expresso shots, free drinks, or free merchandise.
Starbucks also offers free tuition to Arizona State University's online program, allowing anyone working for the company to receive a free education. While this does not pertain to customers, per se, making this information known to the public puts the company in a positive light and may make people more inclined to support such a program. Employees are the company's internal customers, and in keeping them happy, they, in turn, pass that joy along to external consumers.
What can we learn from Starbucks? Create a unique and memorable experience for customers and clearly indicate that they are the company's priority. On top of that, the company continues to keep in touch with employees' needs by raising benefits.
Example #2: Trader Joe's

Grocery chain Trader Joe's does not participate in traditional advertising and does not promote any sales or have any sales for that matter. How, then, is it such a beloved company, and how do so many people know of its existence? Trader Joe's will always keep in touch with current customer priorities.
Positive word of mouth has been Trader Joe's advertising along with a strong adherence to their brand, and this has worked spectacularly for them. They do not want to appeal to everyone; rather, they have their target audience down to a tee: people who are looking for unique, high-quality food they cannot get anywhere else.
What are some of the perks Trader Joe's offers? Low prices and fantastic customer service, to start. It is known as a specialty brand due to only having its own in-house products and private labels. Trader Joe's also only sells a handful of products at a time compared to other grocery stores. To put it into perspective: it holds a couple of thousand products at a time rather than tens of thousands like a typical grocery store.
To add to all of these, there are no self-checkouts to guarantee a face-to-face interaction and positive experience. Employees are friendly and hand-chosen based on how likely they are to appeal to customers.
To conclude, Trader Joe's turns grocery shopping into a fun experience. People look forward to seeing which products show up each time they go. They are loyal to the company and have given it a massive following because of it. What can we learn from Trader Joe's marketing? Place the customers first and foremost.
Example #3: Costco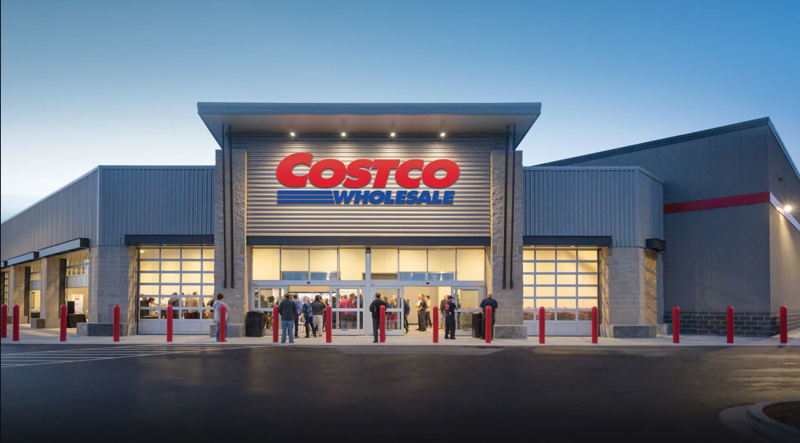 Well-known big-box retailer Costco is also known for providing the highest quality customer service to get people to invest in a membership and return to its doors regularly.
One of the aspects that get people to return is its store brand, Kirkland Signature, known for having high-quality items at an affordable price. People are often given only two choices with products: one name brand and the Kirkland brand. This way, they can feel less overwhelmed and like they have more control over what they are buying.
Just like Trader Joe's, Costco only carries a couple of thousand products at a time rather than tens of thousands. This allows employees to have more knowledge of available products to be able to assist customers with what they need.
With so few products on the shelves, however, how does Costco know what is best to put out? Every time a customer scans their membership card at checkout, the company collects data on customers and learns what they are buying. This allows Costco to learn which products are best to carry and which ones they could do without. The company will always keep in touch with consumers' purchasing habits this way.
Costco is also well known for its food court, something uncommon among big-box retailers. One smaller but still nice perk for customers is that food court prices do not increase if the company can help it. For example, a hot dog and soda combination have not increased in price since 1984. It still sits at an incredibly cheap $1.50 almost 40 years later. Costco is able to maintain this price due to making the hot dogs in-house rather than using a supplier. Even though virtually no profit is made from this, Costco keeps this deal in place solely for the customers.
If you're sensing a pattern that companies that place their customers first tend to have more success and dedicated people to their brand, you would be correct. A company having hundreds of thousands, if not millions, of customers, is not a coincidence.
Conclusion
So, what are things you can do to possibly emulate the culture these companies have been able to embody for themselves?
Keep in touch with what your customers want. Continue to focus some advertising efforts on appealing to already existing customers and ensuring they keep coming back. By losing them, you lose a positive word of mouth, and negative word of mouth can instead do damage.
Advertise a loyalty program for existing customers. Send out print or email newsletters to let them know your business is still thriving. Allow existing customers a sneak peek at a new sale online before the general public. Offer a rewards program.
Implement policies that benefit the customer but do not necessarily benefit you as a company financially. Instead, you will benefit from positive customer feedback and a great reputation. Being able to keep in touch with what your customers want will set you apart from competitors.
In the end, that will get you much further than anything else when it comes to your marketing and advertising.