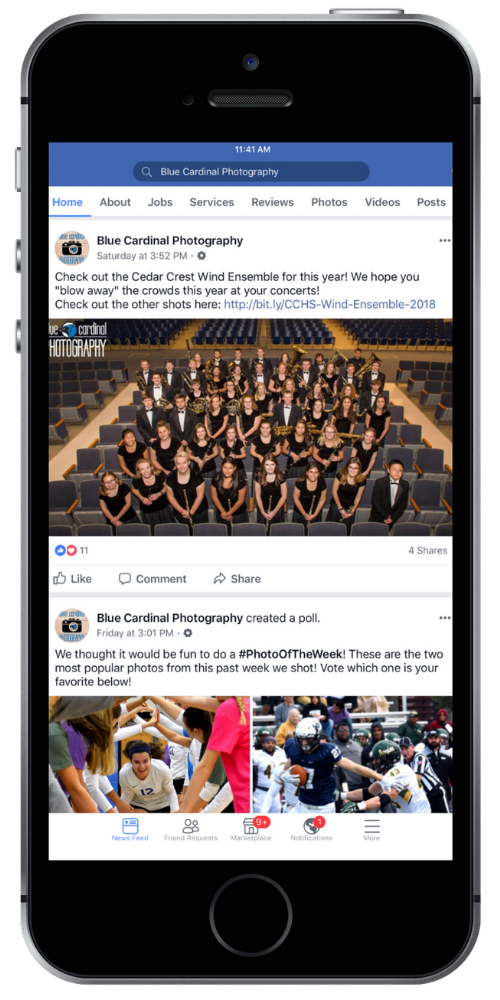 Our Social Media Marketing services help grow your business and expand your audience.
Increase Brand Awareness
Growing your social media accounts such as Facebook, LinkedIn, and Instagram will bring forth new customers, who can further drive traffic to your website through referrals. Your business will be seen by many new people through shares, retweets, and stories. Our services will bring new eyes to your business through the creation of content that is relevant to your audience and expands your network.
Build Customer Relationships
The content we create is sure to have your audience engaging with it. When your audience is engaging with your social media posts, you are creating brand loyalty and increasing word of mouth. Your accounts can also act as another member of your customer service team. You can respond to customers almost immediately and get results quickly.
Expand Your Website Traffic
By leveraging social media as an expansion of your company, your online audience is likely to visit your website. When your website traffic increases, you can convert your audience into new leads or customers.
Target Your Audience
How can you find your audience on social media? One way to do so is through targeting, in which we can help you identify where your audience is most active on social media and what their demographics are. We can also assist you with geotargeting, where we can deliver content via social media advertising to someone based on their geographical location.
Get a Free Social Media Audit
Our Social Media Process
Proven Results through Analytics
Much like the world of social media, our process is constantly evolving to fit your needs. We here at Colortech Creative Solutions know that your accounts are unique to your company. Each organization has different needs, and we will work with you to ensure you are getting the most out of your accounts.
Your company's story, products, message, and services are unique to you. We will spend time researching, listening, and learning as much as we can about your company to create a plan that will work for you.
Colortech will work through these steps to ensure you are as happy as a lark with your social media accounts.