What mail piece size qualifies for postcard rate?
The minimum size for a First Class postcard is 3.5″ x 5″ and the maximum is 4.25″ x 6″. Mail piece thickness is 0.007″ to 0.016″. (Note: There is no postcard rate for standard mailings.)
We have provided an excellent graphic with all the dimensions you may need.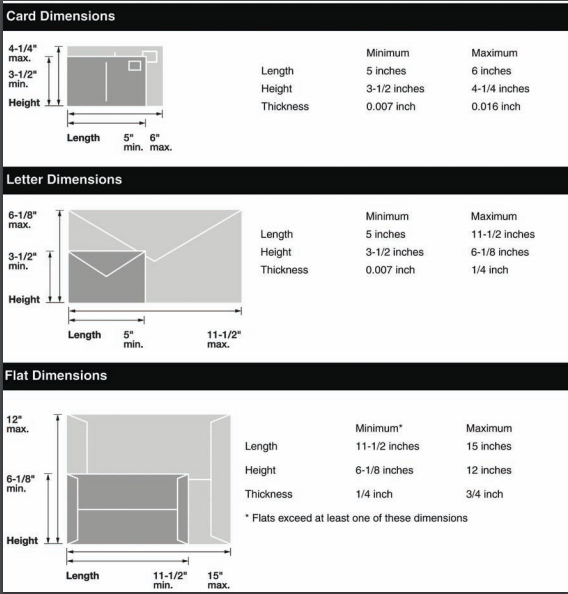 February 20, 2019
(1 min. read)